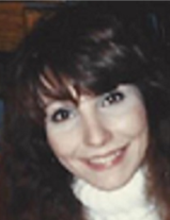 Obituary for Katherine Elaine Hicks
Katherine Elaine Sandusky-Hicks, 64 of Collinsville, Oklahoma passed from this life on Wednesday, August 16, 2017 in her husband's arms. She was born August 13, 1953 in Tulsa, Oklahoma, a daughter of the late Norman Jesse Sandusky and Ethel Louise White Sandusky.

Kathy worked in Aeronautical Manufacturing, she was a Composite Bonding Tech.

Kathy was a very loving wife, mother, Grammy, Great-Grammy, aunt, and friend. She not only loved her family and friends, but she had many other interests. She enjoyed many things, she worked for Spirit Aerosystems for 11 years and was active in the Order of the Eastern Star. She was a member of the UAW (United Aeronautical Workers) Union where she held several positions. She was also a Democratic Party Delegate.

She is survived by her husband, Gary Hicks of the home; two daughters, Brandy Halverson and husband Craig of Catoosa, Oklahoma, Jessica Eden and husband Shane of Tulsa, Oklahoma; one son, Travis Hicks and wife Brenda of Broken Arrow, Oklahoma; two Sisters, Eleanor Sandusky of Alabama and Norma Sandusky New York; eight grandchildren, Bonnie Arnett, Elaina Halverson, Dakota Dear, Gary Halverson, Noah Eden, Bailee Hawkins, Brooklyn Hicks and Jaxon Hicks; four great-grandchildren, Jude Sanchez, Rosalyn Collier, Kennedy Arnett and Kamryn Arnett; and a host of nieces, nephews, friends and extended family. She was preceded in death by her parents, Norman Jesse Sandusky and Ethel Louise White-Sandusky.

Visitation will be held on Friday, August 18, 2017 from 4:00pm to 7:00pm at Dighton-Moore Funeral Service, 116 N. Main Street, Owasso, Oklahoma 74055.

Funeral services will be held at 11:00 a.m. on Saturday, August 19, 2017 in the Dillon Marler Dighton Funeral Home's Legacy Chapel with burial to follow at Woodland Cemetery in Sands Springs, Oklahoma.
Previous Events
Viewing
Dillon Marler Dighton Funeral Home
1200 North Cleveland Ave.
Sand Springs, Oklahoma 74063
Funeral Service
Dillon Marler Dighton Funeral Home
1200 North Cleveland Ave.
Sand Springs, Oklahoma 74063
Cemetery Details
Location
Woodland Memorial Park Cemetery
1200 North Cleveland Ave.
Sand Springs, Oklahoma 74063